I've decided to give this post its very own page for TWO reasons:
It is quite a lengthy post, as it goes into step-by-step detail so a single page layout wouldn't do it justice.

It is just so freakishly powerful it deserves more than a simple post.
Trust me when I say if you give this simple mnemonic a try you will be blown away with how effective it is. It can be used for almost any task; large or small.
Next time you need to plan something just run through these five steps and you'll see for yourself how easy it is to create the perfect plan out of nowhere.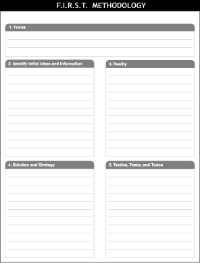 Back