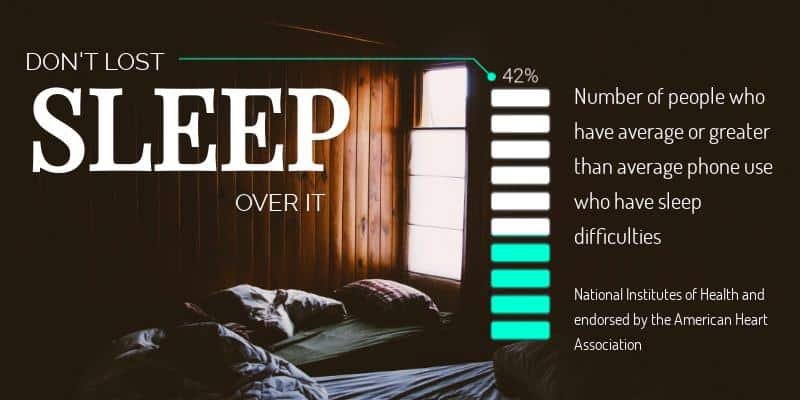 For years I was a serious night owl. I'd go so far as to say my favorite time for working was between 10pm and 4am. This was the time when I could really focus and my productivity would go through the roof.
However, for health reasons I was told I had to start going to bed early - and I mean really early. Instead of burning the midnight oil every night, I was instructed to get to bed by 9pm.
I really thought I'd never achieve this, but I've amazed myself. On most nights you'll now find me tucked up nice and early, and up at the crack of down doing yoga and meditation. It's been a wonderful transformation.
That said, I'm still tapping away on the computer right up until just before I go to bed, so I was intrigued to discover that the lightwaves emitted by the computer can have a serious impact on your ability to get to sleep and the quality of sleep itself.
Apparently, the frequency that the computer monitor displays light is akin to daylight and so staring at a computer just before you go to bed is not a good thing to do.
I discovered all of this from a program I was listening to as I drove home from the office. On the program they had an interview with a guy who'd written a piece of software called Flux, which automatically changes the light frequency of your computer to match the daylight hours. In other words, the display will be normal throughout the day, but then change to a more night friendly frequency as the sun falls.
At first I figured this must be a change in the brightness setting, but it turns out to be a lot cleverer than just that.
As soon as I got home I installed the software on my main desktop computer and was a little shocked when it slowly (in about 20 seconds) turned the display to a warm glow that was much more orange than normal.
Amazingly, it only took me a few minutes to get used to the new look, and have to say I can already see that this is pretty cool stuff.
I've been reading through the research on the web site:
http://justgetflux.com/research.html
and I'm very excited to see how well this will work, as anything that will help improve my sleep patterns has got to be a good thing.
You can get the software for free at:
It is available for Mac, Windows and iPhone/iPad.
I'll give you an update once I've been using it for a few days, but I'm already sure that it is going to be of benefit as my monitor has a much more nightly glow about it than before, and it seems a lot more comfortable on the eyes now that the sun has set.
And the great thing is, the software knows by my location when the sun rises so the display will turn back to normal automatically once the sun rises.
Back